When it comes to mechanical production, the first step that will make or break your whole mechanical project is the choice of software design. These days engineers have started using 3D modeling software, which uses advanced software tools. With the help of these tools, all the functional applications, from simulation to manufacturing, run smoothly.
In this article, you will get to learn about the 10 best mechanical engineering design software that will help you improve your 3D designs and create complex parts quickly.
AutoCAD Mechanical
Packed with at least 700,000+ parts and features for faster design. Analyze your designs, cam generators, belt, and chain efficiently with the help of this software. In addition, you can document CAD models, reuse mechanical drawing detailing tools and isolate layer groups with the help of Auto CAD mechanical.
Inventor
Similar to AutoCAD, Inventor is another best mechanical engineering design software that will help you produce precise 2D drawings, 3D parts, and assemblies. If you are used to AutoCAD, you might find it difficult to work on Autodesk Inventor because it uses different terminology and workflow. However, with the help of Inventor, you can construct accurate 3D models that will further help you in simulation and visualization processes.
CATIA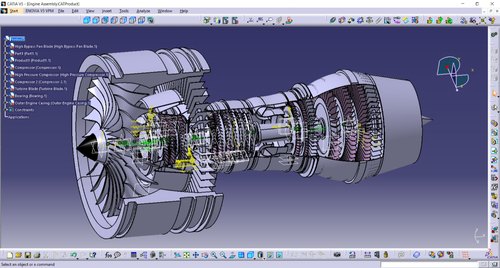 Developed by Dassault Systèmes, CATIA (Computer-Aided Three-Dimensional Interactive Application) is mostly used for aerospace-related projects and is also useful for complex functions. However, these days even construction sectors are taking advantage of this technology for developing architectural models.
With this software system, you can create parametric and non-parametric 3D models. Compatible with Windows, Solaris, RIX, and HPU-UX, this software is available in 8 languages.
Fusion 360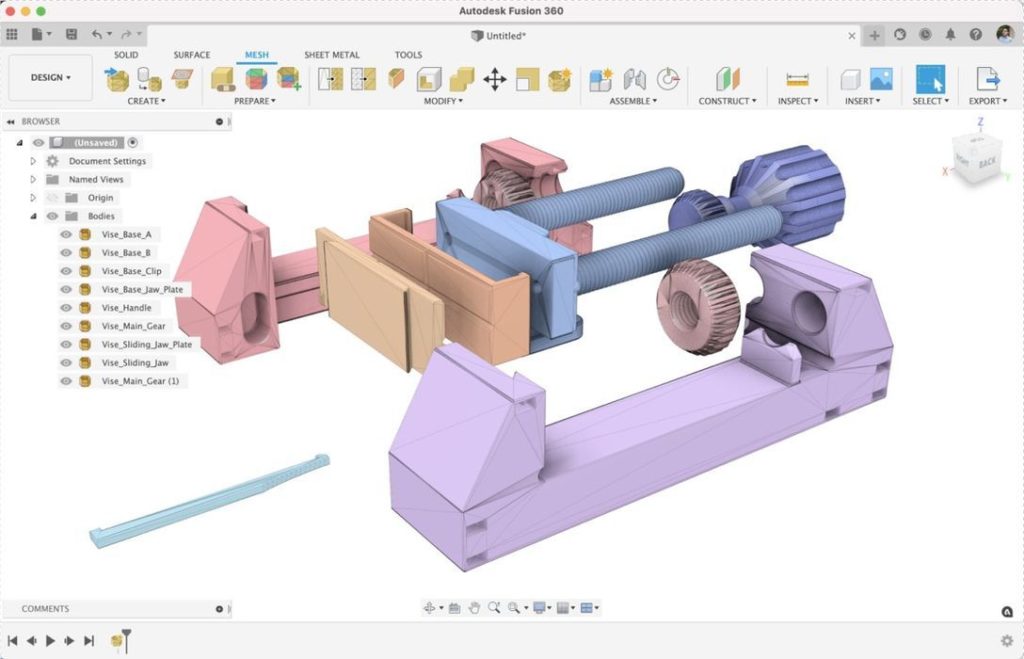 Fusion 360 is a cloud-based program used for product design and manufacturing. Fusion animates your designs, simulates roads, and prepares models for CNC(Computer Numerical Control) machining. Fusion 360 offers CAD, CAM, and CAE possibilities which helps small and big businesses design their products. If you want software that does not install on a PC, try Fusion 360's free trial.
Solid Edge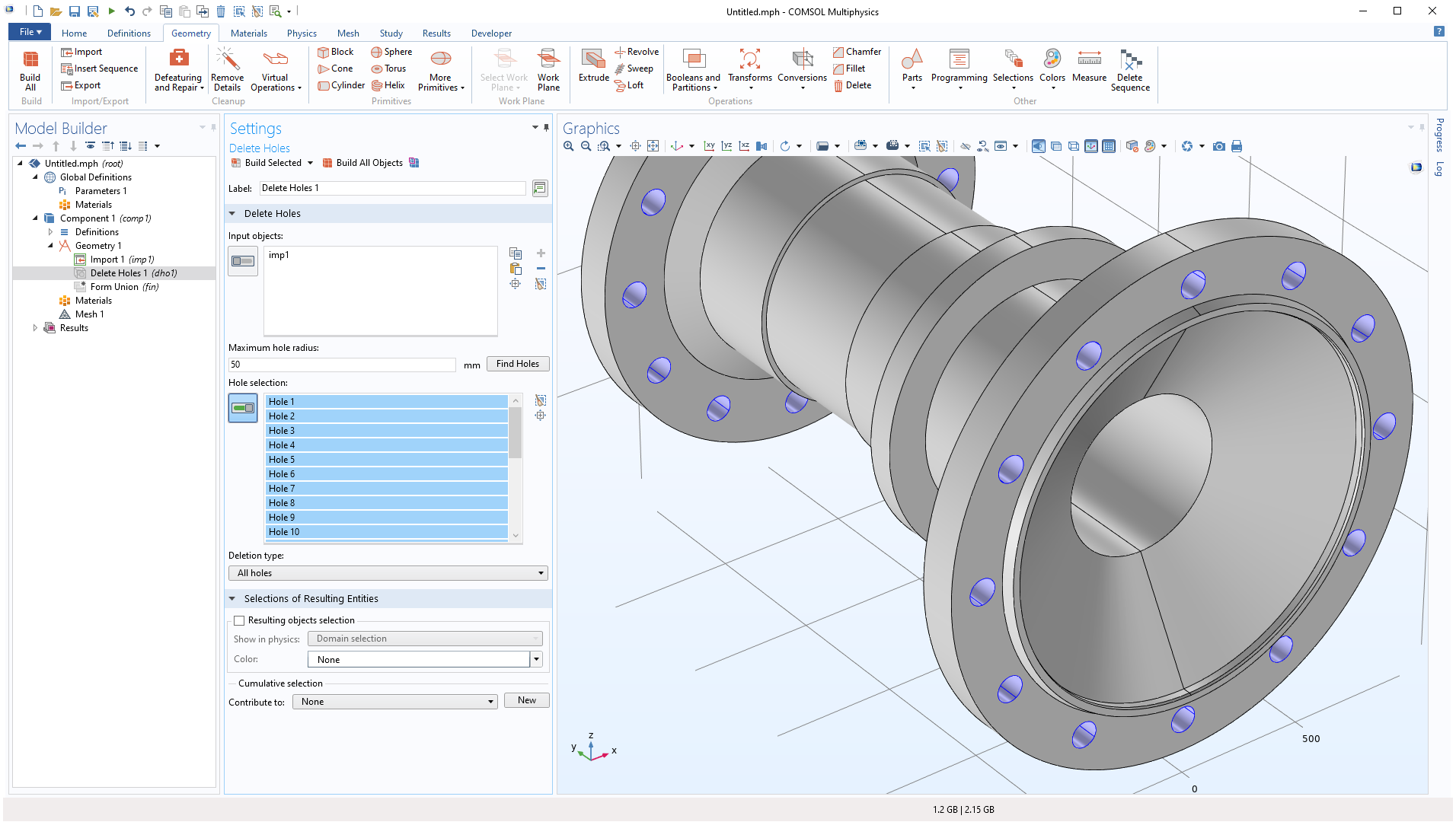 If you want affordable and easy-to-use software that can take care of all your problems and give you high-quality results, try working on Solid Edge. Forget about your integrated electrical design challenges; Solid Edge's speedy designing process will resolve all the problems within minutes. In addition, its powerful engineering simulation capabilities make it stand out from the rest of its counterparts.
Key Creator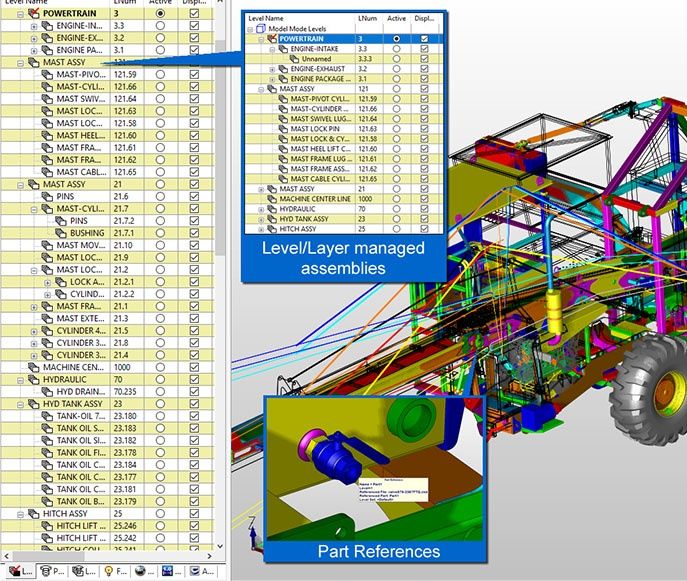 Key Creator is the best mechanical engineering design software produced with manufacturers' and engineers' help for fast and flexible design and manufacturing. It gives the designers the flexibility of direct modeling with the help of different translators. This software is ideal when you might have to provide quick and unplanned variations.
ProE/PTC Creo
Like all the software mentioned above, ProE, now known as PTC Creo, is a feature-based, parametric system with various designs and manufacturing applications. However, it is different from others in the list because it is entirely based on feature-based design and parametric modeling. In addition, ProE is based on a single data structure which allows the manufacturer or designer to make changes in the system.
Mathematica
Mathematica is a specialized software that requires no add ons to produce incredible results. With the help of this technical computing system, you can create amazing parts for your 3D printed mechanical parts. In addition, it offers features like 2D and 3D data visualization, geo-visualization, and animation tools.
Alibris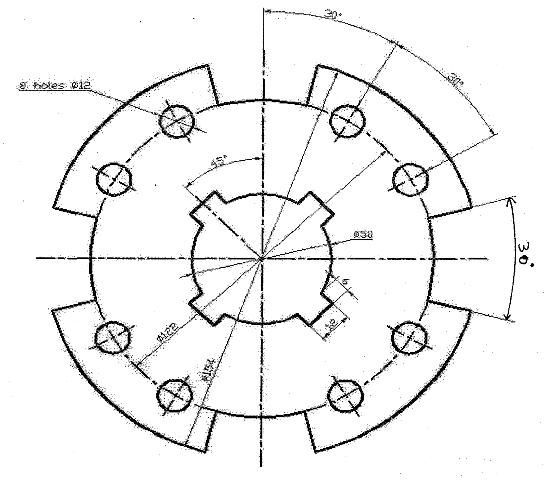 Founded in 1997, Alibris is a highly-navigable software that provides users with creating accurate designs. Its wide range of functions includes WYSIWYG editing, seamless interface, and drag-and-drop function. This software helps in allowing individuals, teams, and businesses to be more productive and creative. In addition, it makes sure to stay within budget and produce quality results.
SolveSpace
When talking about the best mechanical engineering design software of 2022, you cannot leave out the parametric software Solve Space from the list. Its key features include mechanism design, plane, and solid geometry drawing, exporting 2D vector art for a waterjet, using a constraint solver to simulate planar or spatial linkages, etc. Apart from all this, you can prepare 3D projects in no time with the help of Solve Space.
Read More: https://yijinsolution.com
Conclusion
With the help of this article, now you know which is the best mechanical engineering design software for creating your mechanical engineering projects. In general, all these software's are best in their rightful places which help you create fantastic designs within no time.