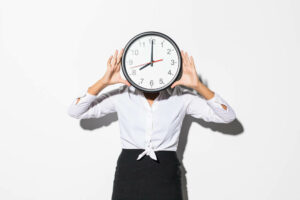 There was a time when people would walk miles, travel abroad, and save for years for higher education. While people still do these things today, many have now started benefiting from technology and learning, the new revolution has come in the form of online courses. Nowadays through internet learning, you can study a wide variety of subjects from institutes around the globe at home!!!
The best teachers, institutes, and courses are now just a click away. With interactive lessons, lecture notes, and customizable timelines, e-learning is both accessible and manageable. Because of its many benefits, a sharp rise was observed in online learning even before the pandemic. Online learning was projected to reach USD 350 Billion by 2025 according to "RESEARCH AND MARKETS".
The pandemic gave online learning a boost and showed us all how much potential it holds for the future. How online courses can help YOU build an engineering career? Let's find out.
Also Read: Mechanical Engineering Project Ideas for College Students
1. Fill in the gaps
So you are an engineering student and you feel like your degree isn't exactly providing you with what you need. What should you do? You should try taking an online course along with your regular curriculum. How would that help?
Well, we understand that every student is different and needs attention in different areas. One student might find linear algebra hard while the other might find lab work hard but at the end of the day, both are given the same attention by teachers which doesn't necessarily work for every student. Online learning can greatly help students who suffer due to lack of attention.
The extra work online will give you confidence and allow you to learn more about an area you love the most. Learning can be fun if done the right way!!!
Plus courses on your CV give a good impression of your qualification and add more value to your overall profile. Platforms like Coursera, Udemy, Edx, etc. have tons of courses and stem programs for you to explore.
2. Analyze your discipline
Many of us are used to working close to deadlines or should I say many of us PROCRASTINATORS are used to the pressure. About the well-disciplined ones, they are mostly the "goody-two-shoes" which are always on time but what if there are no deadlines?
Such situations are very common with online learning and thus can help you understand your level of motivation and discipline. You can't always depend on others for a push right so it's better to build it in you for better career performance.
3. Get better pay
It's a very simple fact that the more competent you are the more you get paid. It might not happen soon but you do get recognized someday. Companies are always on the hunt to find talented people with a good work ethic and vision for innovation.
Online courses can help you be the employee that every company dreams of. A professional certification or short course can make you stand out and get paid well.
4. Affordable world-class learning
According to the HSBC 2018 report students end up spending an average of US$99,417 in total during their degree. That's a lot!!!! For many, this is not affordable and their only option is online learning. Online courses offered by a variety of platforms have different fee packages and platforms like Coursera even offer 100% financial aid to deserving students.
If you are enrolled in a university and feel like an extra course will cost you too much, taking that course online can help. The best part is that the courses offered by various universities are taught by professors that are pros in their fields so you don't have to worry about quality.
From Harvard, Stanford to the University of Michigan you can learn from the top institutes from any country.
5. You learn at your own pace
One of the best features of online learning is definitely flexibility. Whether you are at the beach, at a hill station, or home, YOU can learn from anywhere. You can even set the deadlines according to your schedule. If you have a job and you want to switch but a lack of certain skills is holding you back then taking an online course with your job can help you find the job of your dreams.
Conclusion
In this article, we went through the 5 benefits of online courses for an engineering career. Online learning is accessible, affordable and it's easy to keep up with. You can fill in the gaps that may stop you from getting a certain job and with greater competency you can get better paid.
Online learning is a great way to judge your self-discipline and improve it for better performance at the workplace. For the engineers out there, there is a lot of hope and a lot to be done. If you hold the will to be a good engineer you can find your way through obstacles with the help of online learning.