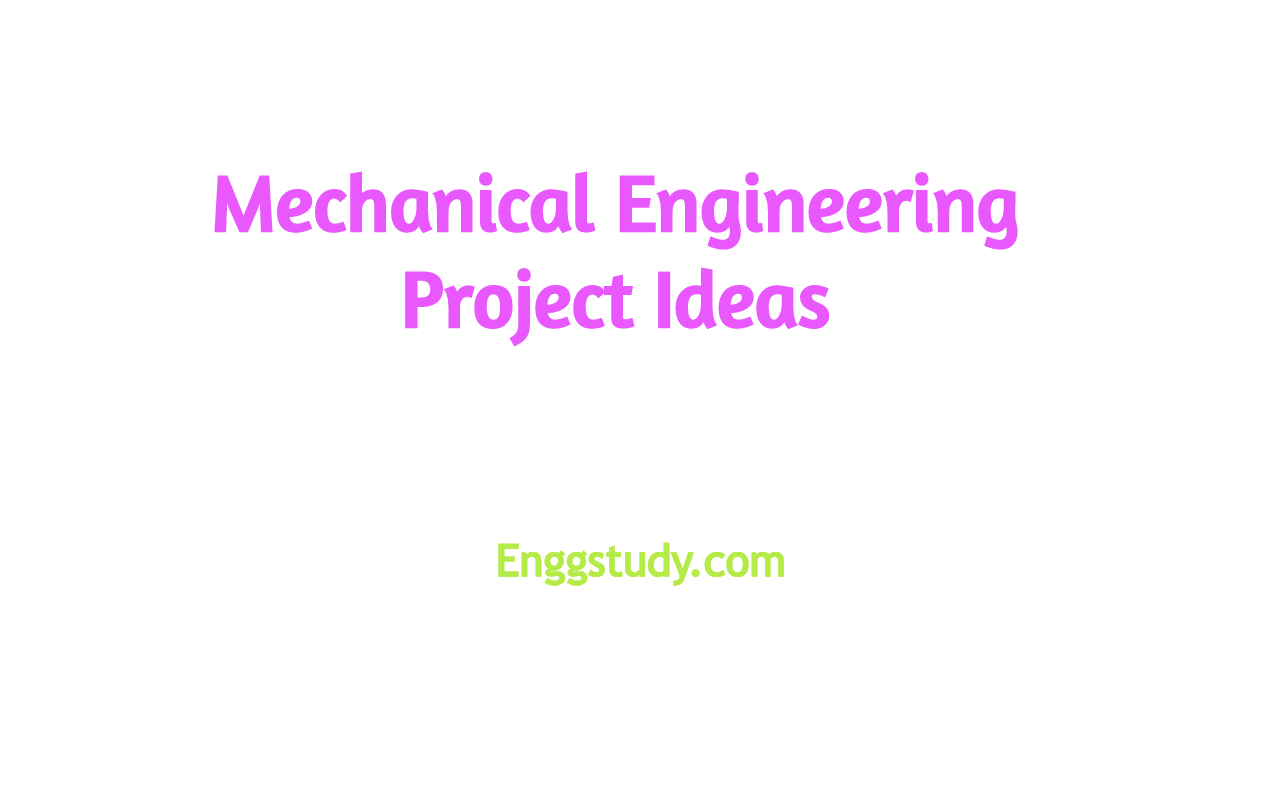 In engineering colleges, during the final year of mechanical engineering, you have to submit one project to the college as a part of the curriculum. It's very difficult and cumbersome to choose a perfect topic for the project. The final year mechanical project should be more innovative and different from other students. In this article, we will introduce you to innovative mechanical engineering project ideas for final year college students.
Mechanical engineering is a core branch. You can choose a project from different branches of mechanical engineering such as Automobile Engineering, Production Engineering. Machine Design Engineering, Robotics, Design Engineering, and Industrial Engineering.
Let's explore some latest and innovative ideas for mechanical engineering projects.
Latest Mechanical Engineering Project Ideas 2021
Manufacturing / Production Engineering Projects
Project Name: Manufacture CNC Machine using Arduino board
You can build a 3-axis CNC machine with help of the Arduino board which can perform common manufacturing operations such as milling, drilling, and cutting. Using G-codes you can operate your tool.
Project Name: Electro-Magnetic Moulding
Get rid of conventional moulding die and use the latest and innovative Electro-magnetic moulding. It is totally environmentally friendly and won't cause any pollution.
Project Name: Automatic Pneumatic Vice and Jack
With this project, you can do automation in holding and releasing while working on the machine. It will reduce your workforce and reduce production time; ultimately you will get more profit from your company.
Project Name: Design and Fabrication of Safety Lift  Mechanism
Design a safety lift mechanism to avoid accidents during lifting heavy material/machines in the company. You can build a small model which triggers the lift mechanism if a load is more than prescribed and forcefully stop the lifting operation.
Project Name: Solar operated sprayer for farming
Using solar panels and Li-Ion battery you can build a demo model of the sprayer. Due to the availability of battery, it will work in clouded weather.
Project Name: Design and Fabrication of solar-powered grass cutter
Grasscutter is very common in farming. But a grass cutter which is powered by solar panels is innovative and environmentally friendly. In this project, solar panels will charge your battery during day time.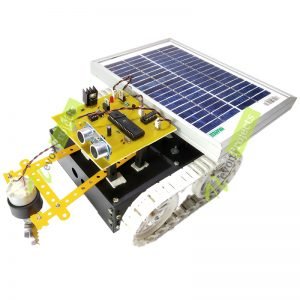 Based on Automation
Let's see the mechanical engineering projects ideas for college students based on automation
Project Name: Automatic animal feeding system
This one is creative and innovative. You can build a mechanism that helps farmers to feed their animals on time without going nearby them. This system could be useful in cities to feed pet animals when the owner is out of the station.
Project Name: Mobile operated firefighter robot
Build a simple robot with the mechanism of water spraying. You can connect this robot to your Android mobile phone and operate it from mobile. This idea will save the precious lives of firefighters.
Project Name: Library books auto pickup system
Design and manufacture a robot that will go to the bookshelf and pick up an ordered book with the help of a barcode scanner. You can command this robot on your mobile phone.
Based on Artificial Intelligence
Project Name: Transforming the manufacturing process with the help of Artificial Intelligence
You can publish a paper on how you can help to reduce manufacturing time and increase productivity with the help of computerized Artificial Intelligence (AI) model. For this project, you need knowledge of programming, machine learning, and AI. You just need some basic knowledge of the above to create a small scale computerized model.
Project Name: Workplace safety with the help of Artificial Intelligence
Again you can build a computerized AI model to help employees at any workplace from possible danger during their work. Tech giant Microsoft worked on this project year back. You can watch their video on YouTube.
You don't have to build an AI model like Microsoft. Simply go to your college workshop and get some ideas to keep the place safer for students and staff.
Also Read: 5 Best reference books on metallurgy
Project Name: Self Driving Car
Though this is the most common mechanical engineering project topic, you can pore some of your ideas and build a small car model that can drive on a rough demo road that has lots of obstacles.
Engineering Desing Project Topics
Engineering design is one of the most important subjects of mechanical engineering. Here we are going to discuss some latest design engineering project topics.
Project Name: Design of hubless wheel E-bike with the suspension system
Electrical vehicles are the future. You can design the concept hubless E-bike with suspension for city use. Concept of a hubless wheel help to reduce bike weight and increase battery backup.
Project Name: Design of beverages can feeder machine
You can design the simple rotary beverages can feeder machine. This machine will feed the cans into the packaging boxes or any other means.
Above we have enlisted the best projects for mechanical engineering 2020. You can choose your favorite project and start working on it. We will update this list every week for simple mini projects for mechanical engineering students.
The article on the Mechanical Engineering project ideas is based on information gathered from different online and offline sources. If you found any mistakes or want to ask something, feel free to express it in the comment section.