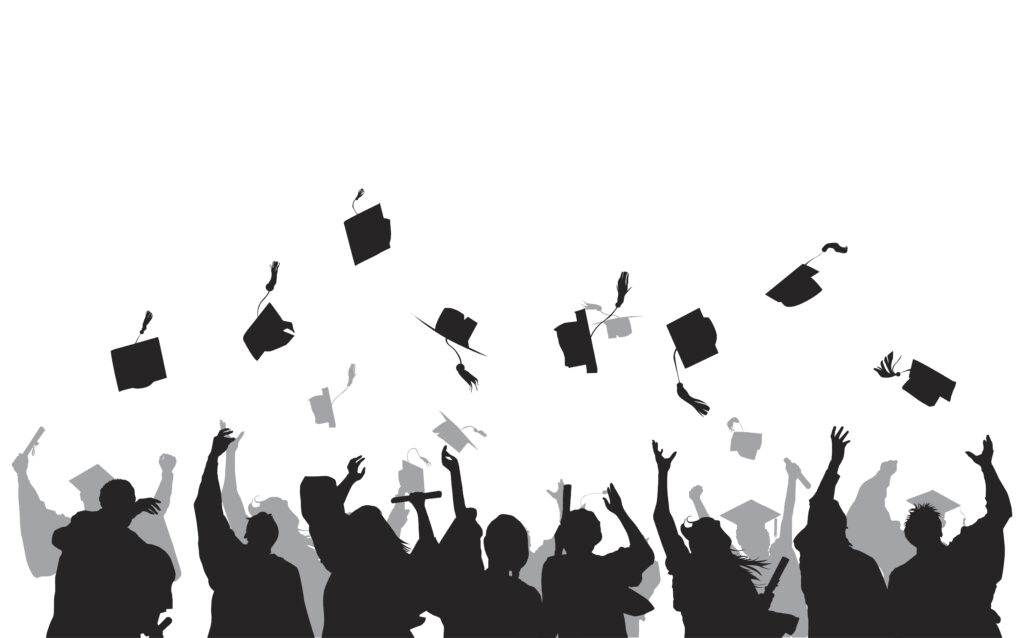 National Institutional Ranking Framework (NIRF)  by the Ministry of Education Government of India has recently published it's India Ranking 2021 for engineering. NIRF was launched in 2015 by the Minister of Human Resource Development. NIRF considers broad parameters for rankings the engineering institutions all over India.
NIRF Ranking 2021 for Engineering
List of top 200 engineering colleges in India by NIRF ranking 2021.
| | | | | | |
| --- | --- | --- | --- | --- | --- |
| IR-E-C-1297 | Siddaganga Institute of Technology | Tumkur | Karnataka | 38.81 | 101 |
| IR-E-C-36969 | Coimbatore Institute of Technology | Coimbatore | Tamil Nadu | 38.74 | 102 |
| IR-E-U-0190 | Shoolini University of Biotechnology and Management Sciences | Solan | Himachal Pradesh | 38.58 | 103 |
| IR-E-U-0056 | Tezpur University | Tezpur | Assam | 38.39 | 104 |
| IR-E-U-0460 | Karunya Institute of Technology and Sciences | Coimbatore | Tamil Nadu | 38.38 | 105 |
| IR-E-U-0267 | Atal Bihari Vajpayee Indian Institute of Information Technology and Management | Gwalior | Madhya Pradesh | 38.33 | 106 |
| IR-E-U-0130 | Dhirubhai Ambani Institute of Information and Communication Technology | Gandhinagar | Gujarat | 38.20 | 107 |
| IR-E-U-0099 | Guru Gobind Singh Indraprastha University | New Delhi | Delhi | 37.93 | 108 |
| IR-E-C-16547 | Sri Sairam Engineering College | Kancheepuram | Tamil Nadu | 37.84 | 109 |
| IR-E-C-16626 | Rajalakshmi Engineering College | Chennai | Tamil Nadu | 37.71 | 110 |
| IR-E-U-0043 | Vignan's Foundation for Science, Technology and Research | Guntur | Andhra Pradesh | 37.70 | 111 |
| IR-E-U-0445 | B. S. Abdur Rahman Crescent Institute of Science and Technology | Chennai | Tamil Nadu | 37.58 | 112 |
| IR-E-U-0373 | Chitkara University | Rajpura | Punjab | 37.50 | 113 |
| IR-E-U-0613 | National Institute of Technology Manipur | Imphal | Manipur | 37.45 | 114 |
| IR-E-C-43264 | National Institute of Foundry and Forge Technology (NIFFT) | Ranchi | Jharkhand | 37.35 | 115 |
| IR-E-U-0367 | Veer Surendra Sai University of Technology | Burla | Odisha | 37.34 | 116 |
| IR-E-U-0143 | Maharaja Sayajirao University of Baroda | Vadodara | Gujarat | 37.30 | 117 |
| IR-E-U-0169 | Manav Rachna International Institute of Research & Studies | Faridabad | Haryana | 37.26 | 118 |
| IR-E-C-18886 | Shri Ramdeobaba College of Engineering and Management | Nagpur | Maharashtra | 37.22 | 119 |
| IR-E-U-0382 | Punjab Technical University | Kapurthala | Punjab | 37.15 | 120 |
| IR-E-I-1441 | Saveetha Institute of Medical and Technical Sciences | Chennai | Tamil Nadu | 37.09 | 121 |
| IR-E-I-1015 | Vishwakarma Institute of Technology | Pune | Maharashtra | 36.82 | 122 |
| IR-E-C-18154 | University College of Engingeering | Kakinada | Andhra Pradesh | 36.72 | 123 |
| IR-E-C-27058 | Mepco Schlenk Engineering College | Sivakasi | Tamil Nadu | 36.67 | 124 |
| IR-E-U-0491 | Vels Institute of Science, Technology & Advanced Studies (VISTAS) | Chennai | Tamil Nadu | 36.63 | 125 |
| IR-E-U-0507 | Dayalbagh Educational Institute | Agra | Uttar Pradesh | 36.62 | 126 |
| IR-E-U-0175 | YMCA University of Science & Tech (Formerely YMCA Institute of Engineering) | Faridabad | Haryana | 36.59 | 127 |
| IR-E-C-36975 | Government College of Technology | Coimbatore | Tamil Nadu | 36.54 | 128 |
| IR-E-U-0186 | Jaypee University of Information Technology | Solan | Himachal Pradesh | 36.53 | 129 |
| IR-E-C-18817 | G. H. Raisoni College of Engineering | Nagpur | Maharashtra | 36.46 | 130 |
| IR-E-C-50605 | PSG Institute of Technology and Applied Research | Coimbatore | Tamil Nadu | 36.41 | 131 |
| IR-E-C-27616 | University College of Engineering | Hyderabad | Telangana | 36.37 | 132 |
| IR-E-C-25622 | Chaitanya Bharathi Institute of Technology | Hyderabad | Telangana | 36.32 | 133 |
| IR-E-C-19754 | SR University | Warangal | Telangana | 36.11 | 134 |
| IR-E-C-19667 | Vallurupalli Nageswara Rao Vignana Jyothi Institute of Engineering and Technology | Hyderabad | Telangana | 36.06 | 135 |
| IR-E-U-0332 | The Rashtrasant Tukadoji Maharaj Nagpur University | Nagpur | Maharashtra | 35.95 | 136 |
| IR-E-C-37064 | Sri Krishna College of Technology | Coimbatore | Tamil Nadu | 35.94 | 137 |
| IR-E-C-1400 | NMAM Institute of Technology | Nitte, Udupi | Karnataka | 35.93 | 138 |
| IR-E-C-1345 | P E S College of Engineering | Mandya | Karnataka | 35.89 | 139 |
| IR-E-C-42054 | Army Institute of Technology | Pune | Maharashtra | 35.89 | 139 |
| IR-E-C-1371 | New Horizon College of Engineering | Bengaluru | Karnataka | 35.87 | 141 |
| IR-E-C-19650 | Vardhaman College of Engineering | Rangareddy | Telangana | 35.87 | 141 |
| IR-E-C-33773 | Bharatiya Vidya Bhavan`s Sardar Patel Institute of Technology | Mumbai | Maharashtra | 35.67 | 143 |
| IR-E-C-6581 | Pondicherry Engineering College | Puducherry | Pondicherry | 35.66 | 144 |
| IR-E-U-0621 | National Institute of Technology Puducherry | Karaikal | Pondicherry | 35.66 | 144 |
| IR-E-C-19747 | Anurag University | Hyderabad | Telangana | 35.55 | 146 |
| IR-E-C-10342 | Chandigarh Engineering College | Sahibzada Ajit Singh Nagar | Punjab | 35.42 | 147 |
| IR-E-S-8898 | National Institute of Food Technology, Entrepreneurship & Management | Sonipat | Haryana | 35.35 | 148 |
| IR-E-C-18254 | Yeshwantrao Chavan College of Engineering | Nagpur | Maharashtra | 35.28 | 149 |
| IR-E-U-0938 | Dr. Vishwanath Karad MIT World Peace University | Pune | Maharashtra | 35.24 | 150 |
| IR-E-N-10 | SVKM`s Narsee Monjee Institute of Management Studies | Mumbai | Maharashtra | 35.18 | 151 |
| IR-E-C-1336 | BMS Institute of Technology & Management | Bengaluru | Karnataka | 35.10 | 152 |
| IR-E-U-0146 | Nirma University | Ahmedabad | Gujarat | 35.07 | 153 |
| IR-E-U-0604 | Amity University, Gwalior | Gwalior | Madhya Pradesh | 35.02 | 154 |
| IR-E-C-19607 | CVR College Of Engineering | Ibrahimpatan | Telangana | 35.00 | 155 |
| IR-E-C-8277 | Government Engineering College, Thrissur | Thrissur | Kerala | 34.91 | 156 |
| IR-E-U-0223 | Jain University, Bangalore | Bengluru | Karnataka | 34.72 | 157 |
| IR-E-U-0592 | Maulana Abul Kalam Azad University of Technology | Nadia | West Bengal | 34.70 | 158 |
| IR-E-C-19706 | Institute of Aeronautical Engineering | Hyderabad | Telangana | 34.61 | 159 |
| IR-E-U-0615 | National Institute of Technology Arunachal Pradesh | Itanagar | Arunachal Pradesh | 34.59 | 160 |
| IR-E-U-0384 | Sant Longowal Institute of Engineering & Technology | Longowal | Punjab | 34.52 | 161 |
| IR-E-U-0685 | Indira Gandhi Delhi Technical University for Women | Delhi | Delhi | 34.52 | 161 |
| IR-E-C-30153 | Silicon Institute of Technology (SIT), Bhubaneswar | Bhubaneswar | Odisha | 34.46 | 163 |
| IR-E-C-37065 | Kongu Engineering College | Perundurai | Tamil Nadu | 34.38 | 164 |
| IR-E-C-19534 | Goka Raju Ranga Raju Institute of Engineering & Technology | Hyderabad | Telangana | 34.36 | 165 |
| IR-E-U-0443 | Annamalai University | Annamalainagar | Tamil Nadu | 34.23 | 166 |
| IR-E-U-0535 | Rajiv Gandhi Institute of Petroleum Technology | Amethi | Uttar Pradesh | 34.18 | 167 |
| IR-E-C-1352 | Nitte Meenakshi Institute of Technology | Bengaluru | Karnataka | 34.14 | 168 |
| IR-E-C-6192 | Institute of Engineering & Management | Kolkata | West Bengal | 34.09 | 169 |
| IR-E-C-16614 | R.M.K. Engineering College | Thiruvallur | Tamil Nadu | 34.04 | 170 |
| IR-E-I-1093 | Noida Institute of Engineering & Technology | Greater Noida | Uttar Pradesh | 33.99 | 171 |
| IR-E-C-42227 | Dr. D. Y. Patil Institute of Technology | Pune | Maharashtra | 33.98 | 172 |
| IR-E-U-0376 | Guru Nanak Dev University | Amritsar | Punjab | 33.98 | 172 |
| IR-E-U-0454 | Hindustan Institute of Technology and Science (HITS) | Chennai | Tamil Nadu | 33.98 | 172 |
| IR-E-C-37089 | Sri Ramakrishna Engineering College | Coimbatore | Tamil Nadu | 33.96 | 175 |
| IR-E-C-46111 | KIET Group of Institutions | Ghaziabad | Uttar Pradesh | 33.85 | 176 |
| IR-E-U-0643 | Galgotias University | Gautam Budh Nagar | Uttar Pradesh | 33.79 | 177 |
| IR-E-C-18010 | Velagapudi Ramakrishna Siddhartha Engineering College | Vijayawada | Andhra Pradesh | 33.73 | 178 |
| IR-E-U-0541 | Sharda University | Greater Noida | Uttar Pradesh | 33.64 | 179 |
| IR-E-U-0854 | KLE Technological University | Dharwad | Karnataka | 33.58 | 180 |
| IR-E-C-36143 | Shri G. S. Institute of Technology & Science | Indore | Madhya Pradesh | 33.49 | 181 |
| IR-E-U-0046 | North Eastern Regional Institute of Science & Technology | Itanagar | Arunachal Pradesh | 33.38 | 182 |
| IR-E-C-16537 | St. Josephs College of Engineering | Kancheepuram | Tamil Nadu | 33.36 | 183 |
| IR-E-C-36022 | Lakshmi Narain College of Technology | Bhopal | Madhya Pradesh | 33.23 | 184 |
| IR-E-U-0353 | Centurion University of Technology and Management | Paralakhemundi | Odisha | 33.14 | 185 |
| IR-E-I-1356 | Rabindranath Tagore University | Raisen | Madhya Pradesh | 33.07 | 186 |
| IR-E-U-0616 | National Institute of Technology Uttarakhand | Srinagar (Garhwal) | Uttarakhand | 33.07 | 186 |
| IR-E-C-1412 | JSS Science and Technology University | Mysuru | Karnataka | 33.04 | 188 |
| IR-E-C-16560 | Easwari Engineering College | Chennai | Tamil Nadu | 32.75 | 189 |
| IR-E-I-1033 | International Institute of Information Technology Bhubaneswar | Bhubaneswar | Odisha | 32.73 | 190 |
| IR-E-C-27089 | National Engineering College | Kovilpatti | Tamil Nadu | 32.64 | 191 |
| IR-E-C-37028 | Sona College of Technology | Salem | Tamil Nadu | 32.61 | 192 |
| IR-E-C-1406 | C M R Institute of Technology | Bengaluru | Karnataka | 32.56 | 193 |
| IR-E-C-46239 | G.L.Bajaj Institute of Technology and Management | Greater Noida | Uttar Pradesh | 32.55 | 194 |
| IR-E-U-0774 | DIT University | Dehradun | Uttarakhand | 32.53 | 195 |
| IR-E-C-1438 | The National Institute of Engineering | Mysore | Karnataka | 32.52 | 196 |
| IR-E-C-27400 | Kakatiya Institute of Technology & Science | Warangal | Telangana | 32.48 | 197 |
| IR-E-C-33584 | K. J. Somaiya College of Engineering | Mumbai | Maharashtra | 32.48 | 197 |
| IR-E-C-11015 | Walchand College of Engineering | Sangli | Maharashtra | 32.46 | 199 |
| IR-E-U-0037 | Sri Venkateswara University | Tirupati | Andhra Pradesh | 32.42 | 200 |